Join the Small Talk, Big Difference team with Award-winning photographer Russell Shakespeare for our next upcoming FREE event, Brew with a View.
This virtual event is a free-of-charge photography masterclass that will launch the Brew with a View photo competition which encourages people of all ages and skillsets to capture their moments of connection with others by simply sharing a cuppa in a setting that sparks emotion and has special meaning to them. The prize is a Leica C-Lux digital camera valued at $1,550 with winners announced on 10 November.
Get tips and tricks for
taking a great photo
whether it's on an
iPhone or digital
camera from one
of Australia's top
photographers.

The Brew with a View competition is part of the Small Talk, Big Difference campaign which aims to encourage community connectedness and assist people to start the broader conversation about mental health in regional Queensland. The campaign is proudly funded by the Australian and Queensland Governments through the Disaster Recovery Funding Arrangements (DRFA).
"
I have been a working professional photographer now for 27 years, but my love for photography began 34 years ago.
"
I got into photography because I was very curious about the world, photography seemed like a good way to learn more about how we live as human beings.
"
I have worked mostly in the media area, magazines and newspapers, this sort of works gives you access to people and places that you wouldn't normally have in any other sort of job.
"
I have always continued to pursue my own personal work as well and this is very important for keeping the passion alive
About Russell Shakespeare
Russell is a freelance photographer and a Leica Ambassador for the M10-R camera who is based on the Gold Coast, Australia.
His work has been published in many national magazines and newspapers, including The New York Times, Qantas Magazine, Gourmet Traveller, The Deal, Q Weekend, The Good Weekend, Time, Australian Traveller, Financial Review and The Weekend Australian magazine, the Age, The Sydney Morning Herald, and in books by, among others, The Magnum Foundation, Australian Geographic, The Museum of Brisbane and The Tim Fairfax Family Foundation.
Awards include The Moran Contemporary Photographic prize (four times Finalist, 2007-2014), Black and White Photographer of the Year (Documentary, Finalist, 2015), National Photographic portrait prize (two times Finalist, 2020,2011), Olive Cotton Exhibition (four times Finalist, 2006- 2019) and Walkley Award for Journalism (best news photograph, 1995)
Works in Collections include The Queensland Art Gallery, Brisbane, Tweed River Art Gallery, Murwillumbah, Redcliffe Art Gallery, and The National Portrait Gallery, Canberra.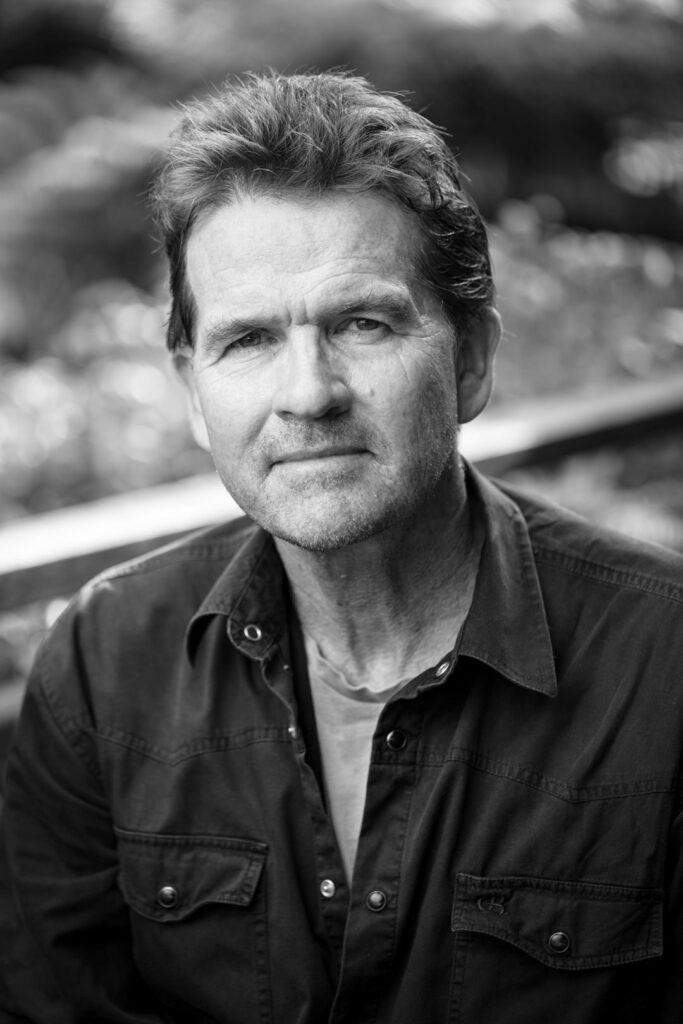 Leica C-Lux Digital Camera
(RRP $1550.00)
Memories from near and far
The Leica C-Lux adapts to situations as fast as lightning and makes it so easy to take fantastic pictures, however far away the subject may be.
Top of the class
The 1-inch sensor of the Leica C-Lux delivers outstanding picture quality and makes it the clear winner in its category.
It's always the right moment
Capturing the perfect moment needs a steady hand – and speed. With instantaneously sharp autofocus and face detection, the Leica C-Lux is absolutely ideal for capturing unexpected situations.
Everything under control
Thanks to the integrated digital viewfinder, you immediately have the part of your subject you want to capture in your sights.
Simple. Beautiful. Share.
Thanks to its 3-inch touchscreen display, taking pictures with the Leica C-Lux is as easy as using a smartphone. A tap is all it needs to capture the world in pictures.
Movie magic
Wonderful moments can often be relived much better in moving pictures.
Terms and conditions for the Small Talk, Big Difference Brew with a View photo competition
The Brew with a View photo competition is open to Queensland residents and/or organisations operating in the following shires:
a) Cloncurry
b) McKinlay
c) Richmond
d) Flinders
e) Winton
f) Burke
g) Carpentaria
Submissions must be comprised of a photo and a short, written statement of a maximum of 100 words describing why Entrants chose to enter their photo at https://www.smalltalkbigdifference.com.au/brew-with-a-view/. Participants must also share their image to Facebook or Instagram with the hashtag #BrewWithAView[Location] (e.g. #BrewWithAViewCloncurry) and must tag @royalflyingdoctorservice (Facebook) or @royalflyingdoc (Instagram).
Images submitted are to include two elements:
a) A 'brew', e.g. a cup of tea, coffee or other non-alcoholic beverage.
b) A 'view', e.g. imagery of landscape, scenery, place or people important to you.
Only one entry per person is permitted.
Entries must be received by midnight, Saturday 7 November 2020. Entries received outside this time period will not be considered.
Employees of Royal Flying Doctor Service Australia (RFDS) are not permitted to enter the competition.
RFDS reserves the right to reject any submission based on quality, content, or theme. Written statements may be edited for clarity.
The overall competition winner will be selected from all entries submitted across the seven eligible Queensland shires, at the judges' discretion.
Secondary prize winners will be selected via random draw with one winner selected per eligible Queensland shire.
Judging for the overall competition winner and random draw for the secondary prize winners will take place in November 2020. All decisions of the judges and from the random draw are final and are not subject to review.
The overall competition winner will receive a Leica Compact Cameras Leica C-Lux Digital Camera (RRP $1550.00) and each of the secondary prize winners will receive a $500.00 e-gift card. The winning entries will be announced online on 10 November 2020.
Competition prizes are not transferable or exchangeable and cannot be taken as cash. If a prize is unavailable, the competition organiser reserves the right to substitute the prize with a prize of similar value or specification.
The prizes will be sent to the winners by post. RFDS takes no responsibility for prizes damaged or lost in transit.
Copyright
a) Entrants will retain copyright in their photograph.
b) Each Entrant grants RFDS a non-exclusive perpetual licence to use photograph images to promote RFDS and/or the Small Talk, Big Difference campaign, including (without limitation) in both digital and print form to be featured on the RFDS and/or Small Talk, Big Difference website and through social media and publications. RFDS will credit the photograph source where possible.
c) The Entrant must be the creator of any images they enter into the competition.
d) The Entrant must be the copyright owner of any images they enter into the competition.
e) RFDS respects the privacy of Entrants and will endeavour to prevent non-authorised reproduction of the image but is not liable for any such reproduction.
The Entrant indemnifies RFDS against any claim, legal or otherwise, that may arise out of publication of images.
RFDS reserves the right to disqualify any entry deemed to be in breach of the above Terms and Conditions.
By submitting a photo in the competition, Entrants agree to have read and understood the above terms and conditions. Submission of entries in this competition automatically constitutes the Entrant's acceptance of all competition rules and authorisation from the subject.