Small Talk,
Big Difference
A lot can change over time, but a lot can change in just a few minutes too. Talking can help at the time, and it can lead to seeking the support one really needs to heal. Let's have a talk?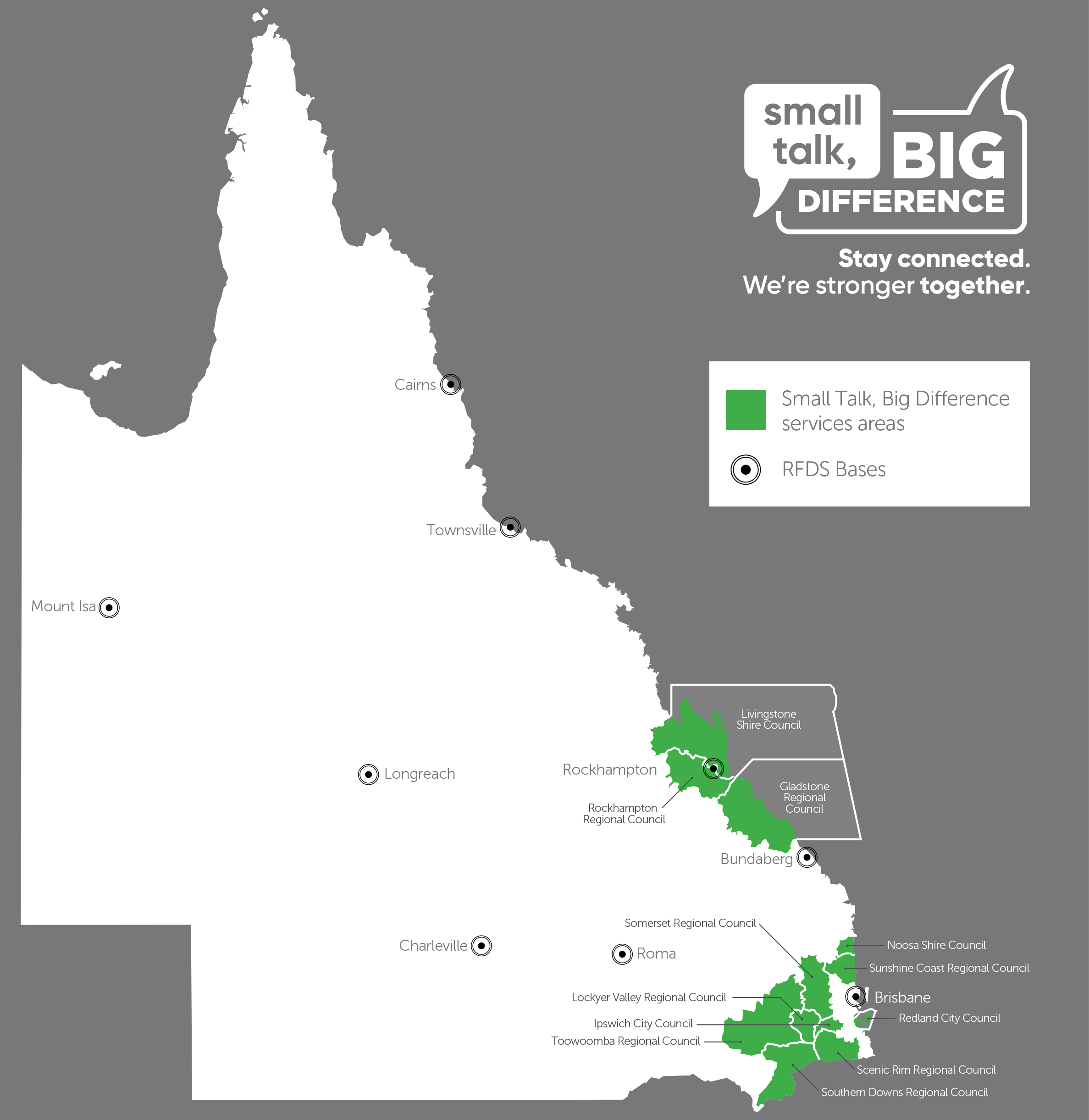 Between September and December 2019, bushfires scorched over 7.7 million hectares in Queensland, destroying or damaging more than 100 homes and businesses, with devastating consequences for residents, primary producers, agriculture and the environment. Just as communities began to recover, they were hit with yet another blow with the arrival of COVID-19 and now, many of the same communities have been hit with severe flooding events.
The impact of natural disasters, like the 2019 bushfires are emotionally taxing for many at the time, and this usually fades over time. But for some people, the toll can be long lasting and may not present straight away – this is when having a small talk can make a big difference. Maybe it's trouble sleeping, feeling agitated or just not like your usual self, or maybe you're triggered by something seemingly small that never used to bother you. These are warranted experiences, especially after a traumatic event, but with a little help, you don't have to continue to suffer the struggle. 
Small Talk, Big Difference is a program delivered in partnership between the Royal Flying Doctor Service (Queensland Section) and Queensland Health, supporting people in disaster-affected communities to confidently start the conversation about mental health and find the right support. 
The program will be rolled out across the following regions between March and June 2022: Southern Downs • Lockyer Valley • Toowoomba • Ipswich • Somerset • Scenic Rim • Redland • Noosa • Sunshine Coast • Livingstone • Gladstone • Rockhampton
It's time to have
better small talk
The help-seeking process often starts after a chat with a friend or family member. It can feel daunting to start a conversation around your own, or a loved one's mental health, but it doesn't have to be. We can all have better small talk, simply by asking thought-provoking questions that go beyond 'How are you?'
Small Talk, Big Difference provides you with the tools and confidence to start these important conversations towards better mental wellbeing – including #smalltalkstarters, advice from mental health experts and real life stories from those who have walked this path before.
As we've seen with the recent flood events, disasters are unfortunately a fact of life for Queenslanders. These events are mentally challenging for all, but for many that emotional toll will fade over time. However, for some, the effects of the 2019 bushfires have not dimmed, and for some may now be compounded by recent flooding events. As a community, we can band together, build our resilience, and help our neighbours in need, now and into the future."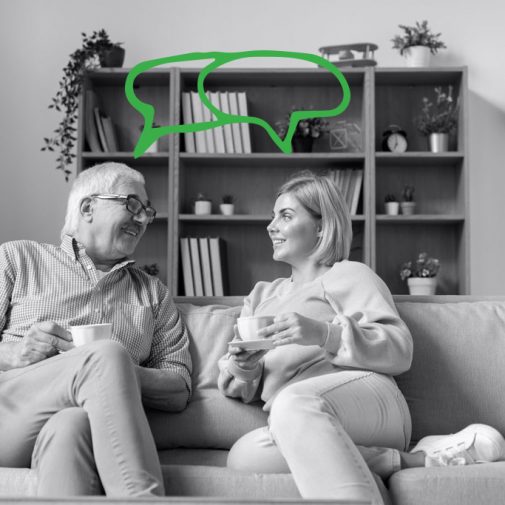 When was the
last time you had
a small talk?
Call a loved one or strike up a small talk with someone in your community. If you're concerned about your own mental wellbeing, book an appointment with your GP to start a conversation. Your local GP or Health Centre can offer direct support and link you with professionals who are there to help. Locate a GP near you or visit Head to Health for more mental health support resources and services.
Head to Health
Need more help? Head to Health provides links to trusted Australian online and phone supports, resources and treatment options.
Click Here